Vision
Be Green in the sky:
Sustainable, solar-electric, endless floating.
Air-crane lifting solutions primarily for construction.
Make money AND save our planet
Working to:
Grow £10m to £300m over 7 years.
Generate ROI in 3-year timelines.
Satisfy existing market demand, primarily for Wind Energy.
Deliver high-margin value for early-adopting customers.
Maximise the sense of purpose and value from this genuine Impact investment
What's New
A step-change in eVTOL aircraft design:
Flight with Zero emissions.
Lifting more than any helicopter.
Higher hook than any land crane.
Faster set-up and budget-friendly operating cost.
R&D breakthroughs in handling and payload efficiency.
What is the fuss about?
Opportunity – The world needs to move big things – lifting and carrying. For lifting, large land cranes have physical access and height limits, and helicopters max-out at 20 tonnes. For carrying, ships cannot go over land, trucks and trains need roads and aircraft need airports. ALL cause pollution. And there simply more demand than supply, so prices are rising and economic growth is restricted.
Solution – lighter-than-air (airships and aerostatic) technology bypasses all the problems stated above. We know how to build a better solution for lifting and carrying.
Product – UNIQUE. The SkyLifter is a flying crane, lifting 25 tonne payloads, with endless endurance hover. Safe, environment friendly and easy to use. Also, low-thru-life cost, so attractive business case for Operators.
Team – we are an experienced team of professionals, yet our approach to aerospace is uncommon. That will be obvious when you meet us. See our faces below.
GREEN – creating genuinely sustainable alternatives for flight. This is our WHY and will be our legacy.
Investor perspective
SkyLifter seeks investment expressions of interest (please see below).
SkyLifter seeks to expand the company Board.
To boldly go... GREEN
AND WIN WITH SUSTAINABLE FLYING
Product
A small SkyLifter for lifting
Power: Solar primary power (renewable and quiet)
Range: Endless floating endurance
Payload: 25,000 kg payload (scaling to 100,000 kg)
Control: Pilot on-board (roadmap to semi-autonomous operation)
Overall: Safe, stable and weather capable
Certification & compliance: Zero-day engagement with safety authorities. Path to certification is clear
Please call for more detail
R&D and Prototypes
Made & Tested
Independent CAD verification of concept
Lab R/C model
Real-size tethered prototype (see picture)
Next step – add propulsion
Team
Founded in 2018 the company is UK registered, 11266794, with an internationally flexible team.
Key technical people are shown below, complemented with an advisory Board spanning the required disciplines to deliver on the business goals.
BUSINESS LEADERSHIP
Jeremy Fitton – CEO
"Our business is demand-driven and the commercial viability of our products is at the key to ROI. This, together with our approach to the technology, sets us apart from competitors. We have a clear vision of our realistic path to market and a supremely experienced team to take us there with maximum impact for our investors."
Luca Leone – CTO – Head of Programme

Luca strikes a great balance between technical expertise and business acumen, with a background working on a range of international aerospace and defence programmes, such as the British Army Mastiff, Rolls Royce engine programmes, the AERALIS fast jet, and many others. He has spent a considerable amount of time in leadership roles and is highly networked in this space, helping SkyLifter attract the talent it needs to succeed.
CERTIFICATION & PRODUCT
Matt Powlson – Head of Design Organisation (HDO)
As a Chartered Engineer (IET), Matt spent the first 20 years of his career as an Engineer Officer in the Royal Air Force, with programme responsibilities and experiences, from the front line to type airworthiness, including fast jets and air transport.
Scott Vaughan – Head of Office of Airworthiness (HOA)
Scott is highly regarded as an expert on airworthiness, certification and whole aircraft flight test.
His most recent experience, as Technical & Safety Director to a multi-national PFI, was the delivery of an entirely new fixed wing flying training capability to the UK MoD with a contract value of £525 million.
Luke Brooke – Lighter-Than-Air Design Specialist
With 40 years of experience with airship design, documentation and assembly, Luke's extensive involvement in creating and maintaining a worldwide operational airship fleet provides him with priceless expertise and an understanding of what actually works in the field. His work has included major LTA programmes such as Lockheed Martin's Hybrid Air Vehicle, high altitude balloons for NASA and Round the World balloon projects.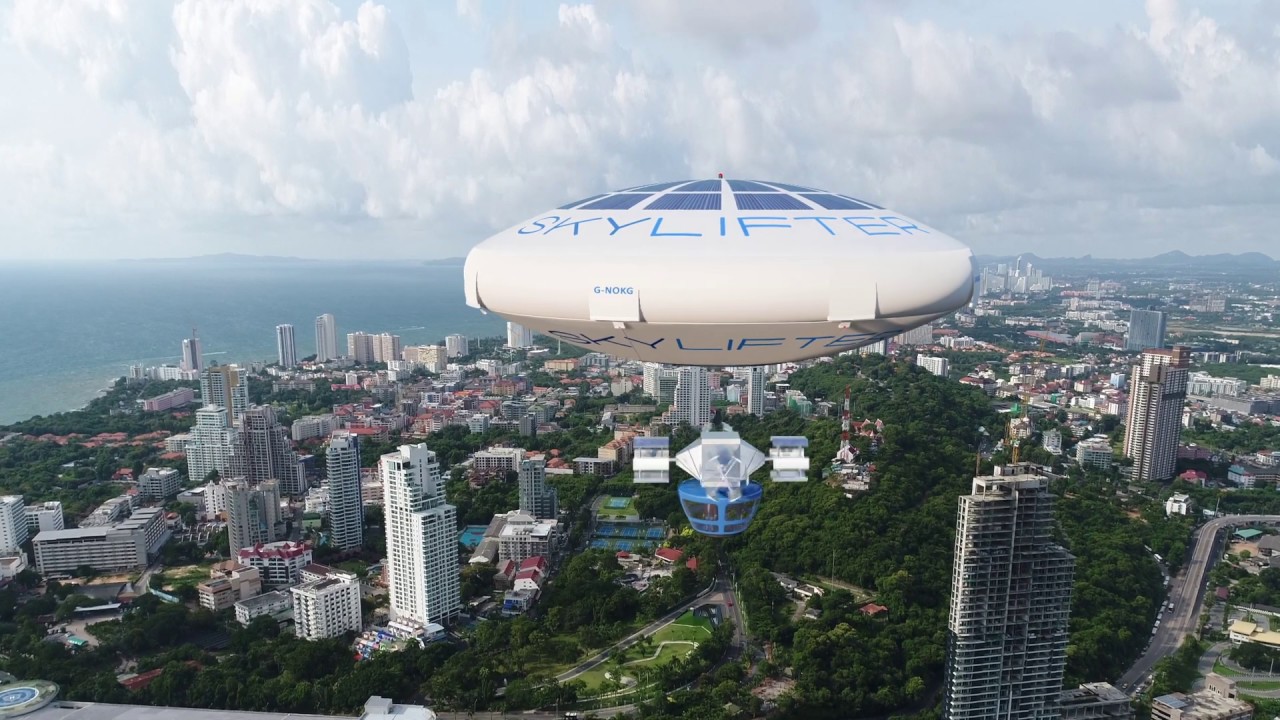 INTERESTED?
Some years ago we witnessed the market opportunities and started bootstrapping the SkyLifter project.
Now the demand for an environment-friendly aircraft is in the world's eye.
Friendly suppliers are qualified and waiting to help us.
The time is right to fast-track the first SkyLifters to market. Help us boost our pace.
Next steps:
In Q2 2021 we seek expressions of interest from sophisticated high-value investors to share the creation of the capability demonstrator (9 months), similar to the video above.
This will secure customer orders and enable the funding to create the Type 1 SkyLifter, certified to the level need by early adopting customers.
Revenue is anticipated in year 3.
Breakeven is anticipated in year 4.
To learn more please contact me, Jeremy Fitton, using the details below.
Send a message
jeremyfitton@skylifter.eu