Transform Markets
Air-crane lifting solutions primarily for construction.
Lifting more than any helicopter
Budget-friendly operating cost
Access anywhere
NetZero carbon
We intend to turn £11m into over £300m in 7 years with NEW revenue from the EXISTING Wind Energy market.
What is the fuss about?
Problem – industry can now build things bigger than they can move. Large land cranes have physical access limits and helicopters max-out at 20 tonnes. Both cause pollution.
Solution – lighter-than-air (airship) technology takes over where helicopters leave off, and can work faster than a land crane.
Product – UNIQUE. The SkyLifter is a flying crane, lifting 25 tonne payloads, with endless, no-cost hover. Safe, environment friendly and easy to use.
People – we are an experienced team of professionals, yet our approach to aerospace is uncommon. That will be obvious when you meet us.
GREEN – creating genuinely sustainable alternatives for flight. This is our WHY and will be our legacy.
Investor perspective
Attractive ROI from Aerospace? – In traditional aerospace it's a tough ask, but let us show you how we intend to turn £11m into over £300m in 7 years. SkyLifter is an investment that will earn the bulk of its revenue from 'lifting' in the construction market. For aerospace this is a NEW revenue source from an EXISTING market, and worthy of your consideration.
Market entry – Wind Energy companies have a growing logistics crunch. They need specialist cranes able to carry heavy loads on high hooks, and able to access challenging locations. The crunch is that as well as a huge demand for new-builds, there are fast growing numbers of older turbines that need those cranes. In Europe alone, they estimate 26,000 blades need re-access by heavy land cranes. Market analysis shows a very strong business for SkyLifter operators – with high growth, sustainable margins and multiple revenue streams for risk mitigation.
Timelines – We offer a 1-5 year ROI timeline, with most of the capital invested in work to create the Minimum Viable Product (MVP) needed for early adopting customers. Let's talk to explore the details…
To boldly go... GREEN
AND WIN WITH SUSTAINABLE FLYING
Product
A small SkyLifter for lifting
Power: Solar primary power (renewable and quiet)
Range: Endless floating flight
Payload: 25,000 kg payload (scaling to 100,000 kg)
Control: Pilot on-board (roadmap to semi-autonomous operation)
Overall: Safe, stable and weather capable
Certification & compliance: Zero-day engagement with safety authorities. Path to certification is clear
R&D and Prototypes
Made & Tested
Independent CAD verification of concept
Lab R/C model
Real-size tethered prototype
Next Steps
Complete pre-sales contracts to verify Minimum Viable Product (MVP) and project ROI
Develop the IP, grow the team, do the hard work, deliver the MVP on time, and activate the revenue
Team
BUSINESS LEADERSHIP
Jeremy Fitton – CEO
"Our business is demand-driven and the commercial viability of our products is at the key to ROI. This, together with our approach to the technology, sets us apart from competitors. We have a clear vision of our realistic path to market and a supremely experienced team to take us there with maximum impact for our investors."
Luca Leone – CTO – Head of Programme

Luca strikes a great balance between technical expertise and business acumen, with a background working on a range of international aerospace and defence programmes, such as the British Army Mastiff, Rolls Royce engine programmes, the AERALIS fast jet, and many others. He has spent a considerable amount of time in leadership roles and is highly networked in this space, helping SkyLifter attract the talent it needs to succeed.
CERTIFICATION & PRODUCT
Matt Powlson – Head of Design Organisation (HDO)
As a Chartered Engineer (IET), Matt spent the first 20 years of his career as an Engineer Officer in the Royal Air Force, with programme responsibilities and experiences, from the front line to type airworthiness, including fast jets and air transport.
Scott Vaughan – Head of Office of Airworthiness (HOA)
Scott is highly regarded as an expert on airworthiness, certification and whole aircraft flight test.
His most recent experience, as Technical & Safety Director to a multi-national PFI, was the delivery of an entirely new fixed wing flying training capability to the UK MoD with a contract value of £525 million.
Luke Brooke – Lighter-Than-Air Design Specialist
With 40 years of experience with airship design, documentation and assembly, Luke's extensive involvement in creating and maintaining a worldwide operational airship fleet provides him with priceless expertise and an understanding of what actually works in the field. His work has included major LTA programmes such as Lockheed Martin's Hybrid Air Vehicle, high altitude balloons for NASA and Round the World balloon projects.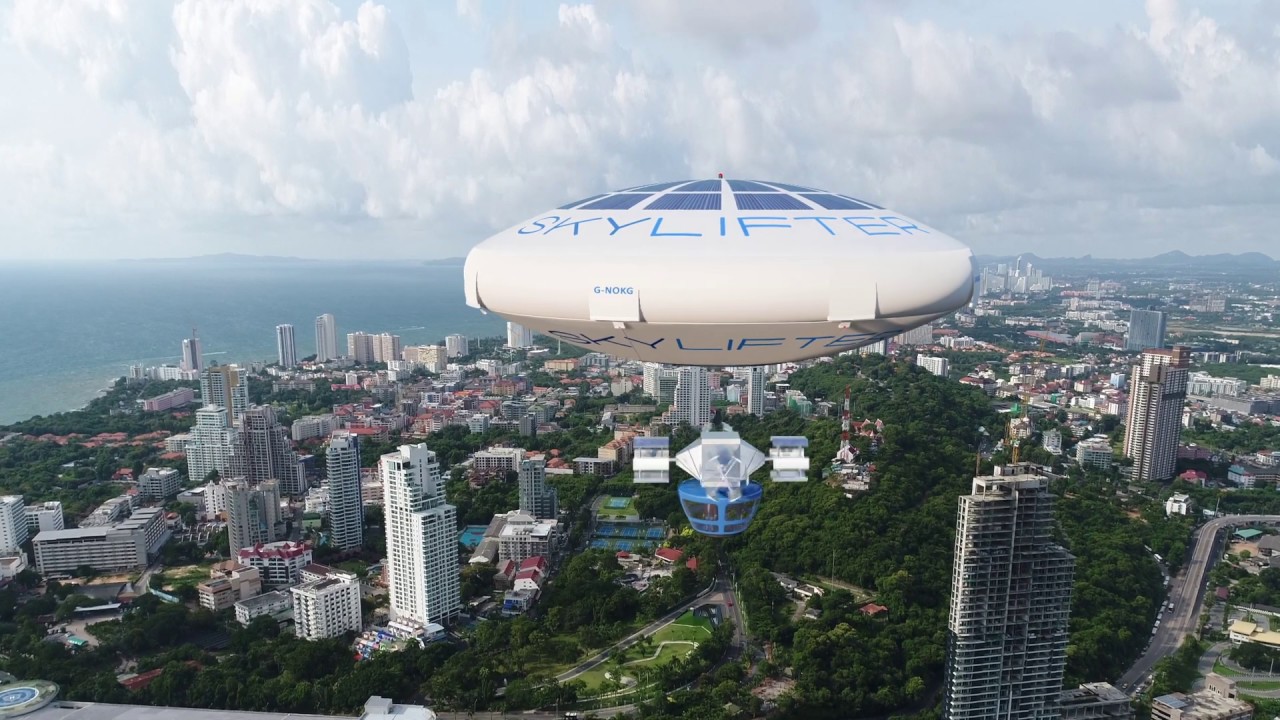 INTERESTED?
Some years ago we witnessed the market opportunities and started bootstrapping the SkyLifter project. Now the demand for an environment-friendly aircraft is in the world's eye. The time is right to fast-track the MVP SkyLifter to market. So we seek cooperative partnerships and co-investors to help us boost our pace.
We believe our previous R&D has reduced the business risk, but there is more to do, both on the product and business development to deliver MVP to the markets. Working with us on the next steps of our journey will be exciting and personally rewarding, but be aware that as with all technology development projects , there are known unknowns to mitigate and unknown unknowns to overcome.
To learn more, please email or phone me, Jeremy Fitton, using the details below.
Send a message
jeremyfitton@skylifter.eu