To boldly go... GREEN
AND WIN WITH SUSTAINABLE FLYING
Summary
What is the fuss about?
Problem – industry can now build things bigger than they can move. Large land cranes have physical access limits and helicopters max-out at 20 tonnes. Both cause pollution.
Solution – lighter-than-air (airship) technology takes over where helicopters leave off, and can access any location from the air – no road upgrades, less pollution.
Benefits – these aircraft have the potential to have per tonne/km operating costs like sea ships, but with the speed benefits of air.
Product – UNIQUE. The SkyLifter is a flying crane, lifting 25 tonne payloads, with endless, no-cost hover. Safe, environment friendly and easy to use.
People – we are an experienced team of professionals, yet our approach to aerospace is uncommon. That will be obvious when you meet us.
GREEN – creating genuinely sustainable alternatives for flight. This is our WHY and will be our legacy.
Investment outline
Customer-use case – Just one example of many; Wind Energy companies seek to reduce costs, especially with maturing assets. Industry talk is trending on End-of-life, where assets need re-powering, lifetime extensions or dismantling. There are 26,000 blades in Europe alone and all need re-access by heavy land cranes. Early studies with end users and operators indicate attractive overall cost saving for customers using SkyLifters, not including environment benefits.
Revenue – Our business is demand-driven with interest in pre-orders from air-operators who want the lucrative multi-year air-crane leasing contracts.
Investment – To access these multi-million-euro revenue opportunities in the lifting logistics market we require a planned investment of capital, over a 5 year timeline. We have started with a capitalisation plan to create the Minimum Viable Product (MVP) needed for early adopting customers.
Product
A small SkyLifter for lifting
Power: Solar primary power (renewable and quiet)
Range: Endless floating flight
Payload: 25,000 kg payload (scaling to 100,000 kg)
Control: Pilot on-board (roadmap to semi-autonomous operation)
Overall: Safe, stable and weather capable
Certification & compliance: Zero-day engagement with safety authorities. Path to certification is clear
R&D and Prototypes
Made & Tested
Independent CAD verification of concept
Lab R/C model
Real-size tethered prototype
Next Steps
Complete pre-sales contracts to verify Minimum Viable Product (MVP) and project ROI
Grow the team, do the hard work, deliver the MVP on time, and activate the revenue
Team partnership
Several veteran companies supplying to 1 vision
Of course we cannot do this alone; we have broad partnerships with experts in design, engineering, manufacturing, project management and certification. The door is open for more sharing, so please say hello if you feel our values are aligned.
SkyLifter's business starting point is the commercial realities of creating a safe, useful solution for early adopters. If you know anything about LTA investment history, you will know that this focus makes us different and reduces risk.
Our core team is a mature broad-spectrum group bonded by shared environmental values, and driven by the vision of creating genuinely sustainable flight for the next generations.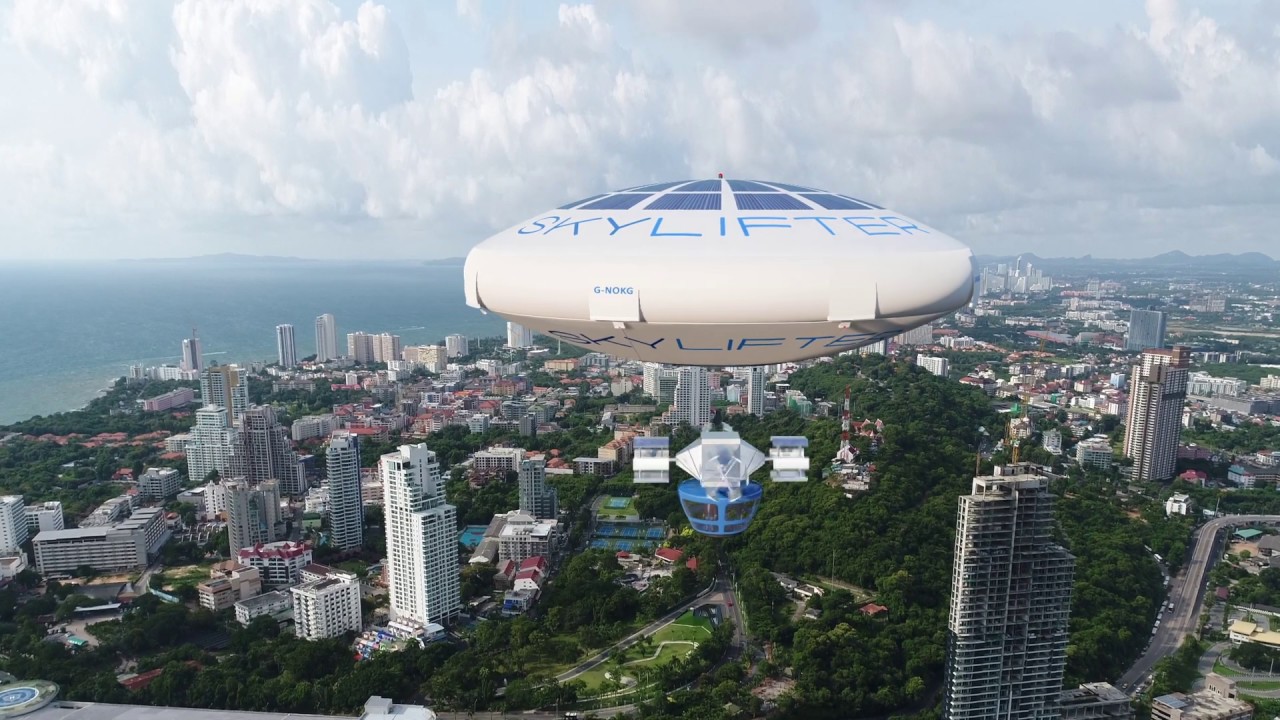 INTERESTED?
Some years ago we witnessed the market opportunities and started bootstrapping the SkyLifter project. Now the demand for an environment-friendly aircraft is in the world's eye. The time is right to fast-track the MVP SkyLifter to market. So we seek cooperative partnerships and co-investors to help us boost our pace.
We believe our previous R&D has reduced the business risk, but there is more to do, both on the product and business development to deliver MVP to the markets. Working with us on the next steps of our journey will be exciting and personally rewarding, but be aware that as with all technology development projects , there are known unknowns to mitigate and unknown unknowns to overcome.
To learn more, please email or phone me, Jeremy Fitton, using the details below.
Send a message
jeremyfitton@skylifter.eu